Personalized Meal Plans
---
Tell us all about YOU and your GOALS. Our TRANSFORM team will take your personal data and create an eating plan that best suits your needs.

Personalized Workouts
---
Become the best version of YOU that YOU can possibly be with our seamless access to all-in-one workout programs.

Community Support
---
Get TONS of support from our team and stay connected with our community! You'll be on track to meet your goals.
1

Follow Meal Plans

Your plan is displayed with options to exchange foods for preferences.
2

Track your Progress

Keep a food and exercise journal, sync with Fitbit and supported wearables.
3

My Goals Screen

Keep track of your weight changes and goals.
4

Today's Summary

Gives you a summary of today's activities and totals.
5

Workouts

Plan and track your workout schedule in a list or a calendar view.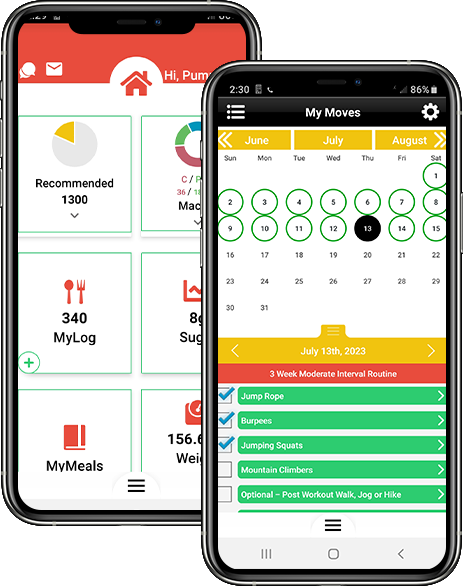 6

Exercises

Find your favorite exercises from our database of nearly 1,000 exercise videos
7

Exercise Details

Watch videos of each exercise movement and follow instructions, steps, reps, weight, speed, and distance, etc.
8

Messaging

Receive daily fit tips and inspirational messages.
9

Grocery List

View and manage your healthy food list for shopping.
10

Bar Code Scanner

Add custom foods easily from nutritional labels.
View Our most
Popular Meal Plans
Meal Plans

– Done For You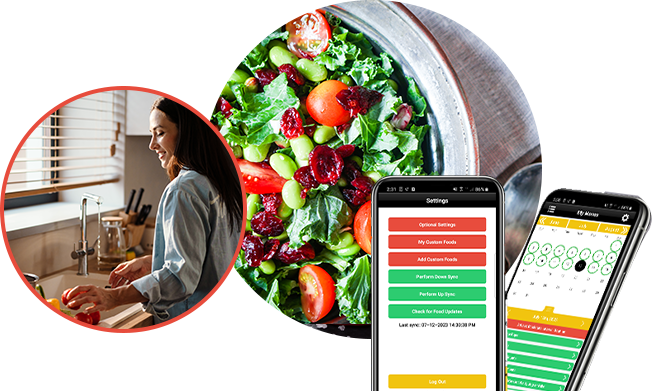 Our App is a complete done-for-you meal planning guide to help you stay on track. Designed with you in mind each meal plan is personalized based on your personal profile & dietary goals.
Meal planning based on your lifestyle. We have plans designed by Registered Dietitians that cover the spectrum from weight loss to weight gain to Paleo, Ketogenic, Vegan, and everything in between!